Metabolic diseases ?
Metabolic diseases are rare hereditary diseases that affect the metabolism, that is, the essential biochemical processes that take place in our body. 
These diseases result from genetic mutations that modify cell functioning and that can engender a variety of symptoms. There are more than 2000 metabolic diseases. It is possible to screen for some at birth using the "Guthrie test". This early diagnosis combined with appropriate care has changed considerably developments in children with these diseases.   
Treatment
The ULB-VUB (HUDERF) Metabolic Centre is one of 8 Belgian reference centres, recognised by the INAMI/RIZIV, for diagnosing and treating hereditary diseases of the metabolism.  
A multidisciplinary team of doctors (paediatricians, geneticists, interns, etc.), dietitians, psychologists and social workers develop a care plan that is adapted to the specific case of each child and his or her family.   
The team aims to provide each child with global care at the medical and psycho-social level. Therapeutic education has also become a central element in the support for the child and family with the aim of strengthening autonomy and playing a part in improving the quality of life of patients.  
Nutrition plays a central role in treating certain metabolic diseases. As a complement to dietary regimes, certain drugs may also be prescribed to help correct metabolic malfunctions and reduce or stabilise symptoms. In some situations advanced therapies can be envisaged such as organ transplants.  Regular medical follow up is also vital to assess treatment effectiveness, adjust protocols in line with the progress of the disease and prevent potential complications.
Regular medical follow up is necessary if your child is suffering from a metabolic disease.   
Having a rare genetic disease has an impact on the child but also on the family. Emotional and psychological support are therefore essential.  
To help the child become an autonomous adult, our team proposes therapeutic education workshops with the aim of improving the child's knowledge of the illness and making him or her an active participant in the treatment.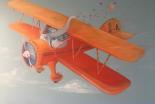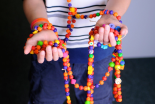 Focus
Various European registers of hereditary diseases of the metabolism (E IMD, EHOD, U IMD, galnet)
Active participation in the European network METAB ERN
Type 1 tyrosinemia 
Neonatal screening