The Children's Hospital (HUDERF)
is the only Belgian hospital dedicated exclusively to children and adolescents. 
Image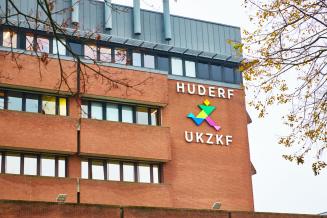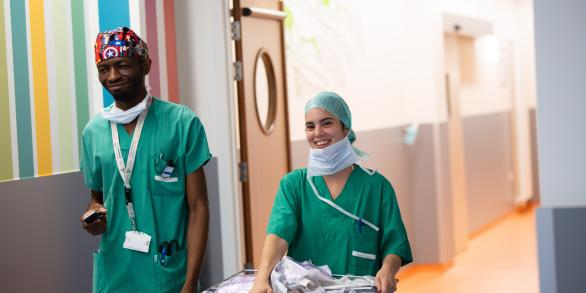 Image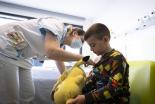 Institution
Inaugurated in 1986, the Children's Hospital is the only Belgian university hospital dedicated solely to medical care for children: everything here is designed in the interests of the children and their parents. The HUDERF provides children with comprehensive medical care, from birth to adolescence.
Partners & collaborations
Backed by a number of Brussels, European and international partnerships, the hospital is constantly improving the overall care of its patients. The institution can count on the support of several associations and volunteers who work every day for the well-being of our little patients.
Governance 
In order to meet patients' expectations as effectively as possible, the HUDERF has several committees: the Management Committee, the Board of Directors, the Medical Council, the Hospital Ethics Committee, the Medico-Pharmaceutical Committee and the Hygiene Committee.
Missions
The Children's hospital pursues three essential missions: care for patients, scientific research and health education. Through these missions, the hospital strives to offer the highest quality care to children and adolescents, while advancing scientific knowledge and passing on its expertise to future generations.
Quality & the patient partnership
For many years, the Children's Hospital has been committed to an approach that promotes quality and patient safety through the use of measurement indicators and the implementation of processes. This approach also includes the participation of patients and their families. The HUDERF has obtained numerous labels and accreditations over the years.