Consultations : blood test
You have to have a blood test? Here you will find all the information you need.   
For your blood tests go to the blood testing unit.   
You do not have to go through central reception but should go straight to the unit by following the signposted routes!   
If you have any questions: +32 (0)2 477 31 61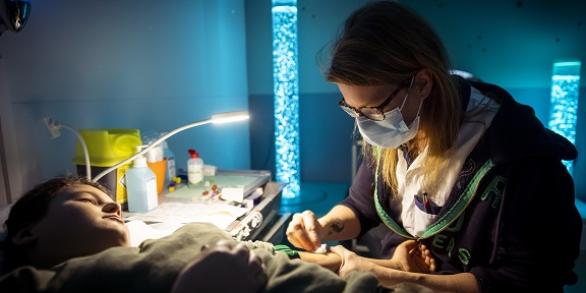 Opening hours and appointments
The blood testing unit is open from 8 am to 5.45 pm from Monday to Friday, without appointment.   
Please note: Check the date on your prescription! Prescriptions for blood tests are valid for two months. After that date we are no longer authorised to do a blood test.   
If you need to have an empty stomach please consult your doctor!