Our role
The HUDERF HUB Paediatric Endocrinology Clinic is one of the biggest in Belgium with 5 paediatric endocrinologists and 1 nurse. 
Our strengths:
Patients are monitored exclusively by senior doctors who dedicate their complete professional activity to paediatric endocrinology.  
Informing patients and family is central: The patient becomes an actor in his or her own care.
The doctor-nurse team makes the patient an expert on his or her own illness. 
Many patients are referred to us by other hospitals in Brussels and Belgium. At European level, we participate very actively in the ENDO-ERN network. The guiding idea is as follows: It is knowledge that travels and not patients.
Our specialities
Hormones play a central role in a child's growth and development. Problems of growth, puberty and sexual development often have their roots in the endocrine system (that is, in matters relating to hormones). Our Paediatric Endocrinology Clinic diagnoses and monitors patients aged 0 to 18 who have an endocrine disorder.  We are particularly active in pituitary gland, growth, adrenal, calcium, sexual development and thyroid disorders.  Most of the time it is a matter of making a diagnosis so as to be able to fine tune possible treatment. The treatment is often long term, the success of which requires well informed and committed patients and families. A lot of time and energy is devoted to sharing knowledge and thereby establishing a bond of trust with the patient and family. Some rare endocrine diseases must be monitored by several specialists. This takes place within the Children's Hospital (HUDERF), within the HUB, but also at national (BELSPEED) and European level (ENDO-ERN, the European Reference Network on Rare Endocrine Diseases).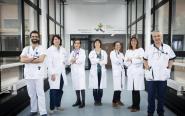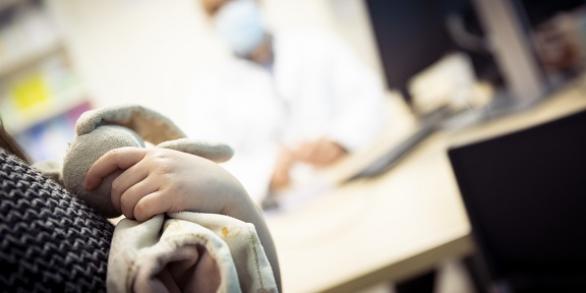 Focus
Specific support for adolescence: The transition to endocrinology patient monitoring in adulthood is one that must succeed. Endocrinology teams from the HUDERF and the Erasmus Hospital have been working together for many years to ensure that this is the case.
Teaching
Sharing knowledge, with patients, family and care staff, is a very important aspect of our work. 
Locally, in consultations (interns, assistants, visiting doctors), at HUDERF seminars. 
Nationally:
Interuniversity Certificate in Endocrinology and Reproduction ULB-Ulg
Interuniversity DES in Endocrinology, In-depth questions, UCL – ULB –  ULiège
Belgian Master's in Clinical Genetics
Interuniversity Certificate  in Eating Disorders
National Children's Office
Paediatric Dietitians
Nurses
Services for health promotion at school
Invited seminars (external hospitals)
Internationally: