The Teddy Bear Hospital: a fun and educational care pathway
On 16 September the Children's Hospital is launching its 4th Teddy Bear Hospital event!   
Image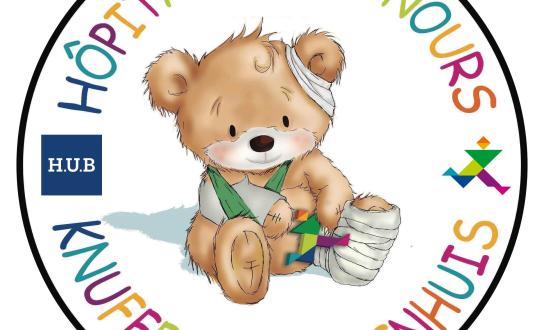 Registrations will open on 21 august 2023!
An event that aims to reproduce as faithfully as possible, but in a way appropriate for children, the atmosphere of a hospital and medical environment. Children between the ages of 3 and 12 accompanied by their parents will be invited to bring their sick or injured teddy bears to this special hospital designed just for them! 
The child will visit the various hospital departments, represented in the form of stands, depending on what the teddy bear needs, and meet with the various healthcare professionals - or "teddy bear specialists" as we call them. Vaccinations, casts, X-rays, dietetics, dentistry, resuscitation… they are all there to ensure optimal care for the little bear. At each stop along the way, the child will understand the importance and role of each department. 
A role in prevention and healthcare awareness  
Organised in the form of a fun and educational pathway, the event has a preventive role as well as boosting awareness of a hospital world that can be a source of stress. By making the child the key player in the teddy bear's care pathway, he or she gets to know this unknown world and realises the importance of questions such as: "Why do I need to properly identify my teddy bear?" I think my teddy has broken a paw. Does he need a cast?" "Is it serious..?"  
Organised in partnership with the BEMSA ULB, the committee of student doctors, the aim is also to familiarise medical staff with the particularities of caring for sick children.
Do you want to take part? 
If you want to take part in this 4th edition that promises to be more fun than ever, registrations will open on 21 august 2023!
Then we look forward to meeting you on 16 September 2023 between 1 pm and 5 pm at the HUDERF!