Research at the HUDERF
Clinical, translational and fundamental research make it possible to achieve progress in scientific, medical and technological knowledge in all fields of health. At the Children's Hospital (HUDERF), research to develop innovative therapies helps determine the effectiveness and diversity of the treatment available to patients.   
Ethics Committee
All research projects must be submitted for evaluation by the Ethics Committee whose mission is to protect and support patients and their families, doctors and nurses, researchers and all members of staff. The defence, at the ethical level, of patients' rights and the rights of all persons subject to experimentation is at the heart of our concerns.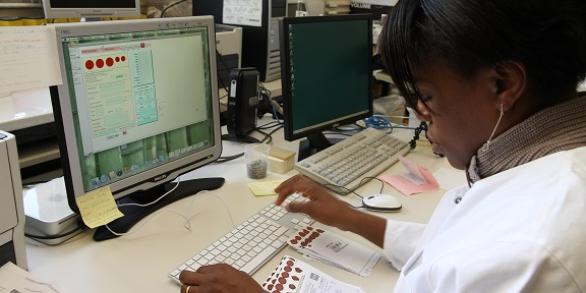 Participating in research
As a patient, participating in clinical trials enables people whose medical needs are not met to gain access to innovative treatment and advanced care. By contributing to research, participants help achieve progress in medical knowledge that permits improved treatment for other persons. Patients also benefit from a follow up and personalised support that guarantees the best possible care.   
Clinical trials search module