Our role
The Paediatric Rheumatology Unit treats diseases of the bones, joints and muscles of the child. Paediatric rheumatology covers various rheumatoid inflammatory diseases, rare diseases that can be the cause of chronic pain lasting several years. These diseases can be associated with symptoms affecting the skin, eyes, kidneys, lungs, etc. 
Our unit maintains a rich cooperation with a number of specialists concerned by these diseases as well as with paramedical staff. This multidisciplinary approach is a cornerstone for the patient's care pathway: for diagnosis and therapeutic follow up as well as pain management and the transition to an adult unit.
Our specialities
The Paediatric Rheumatology Unit treats the following inflammatory systemic diseases: 
Juvenile idiopathic arthritis
Connective tissue diseases: systemic lupus erythematosus, dermatomyositis, systemic scleroderma
Vasculitis: Kawasaki disease, Henoch-Schönlein purpura, polyarteritis nodosa,   Behçet disease
Recurrent fever  and other auto-inflammatory syndromes 
Familial Mediterranean fever,  cryopyrinopathies, TRAPS, MKD, and other rarer syndromes
PFAPA
Multifocal non-infectious osteomyelitis
Inflammatory granuomatous disease
Uveitis
The department's activity is concentrated in a number of areas: 
outpatient consultation
the day hospital for children receiving treatment by repeated perfusions 
the monitoring of hospitalised children to establish diagnoses and decide treatment 
transition from adolescence to an adult team, assured progressively during joint consultations with our rheumatologist who is present on the same campus.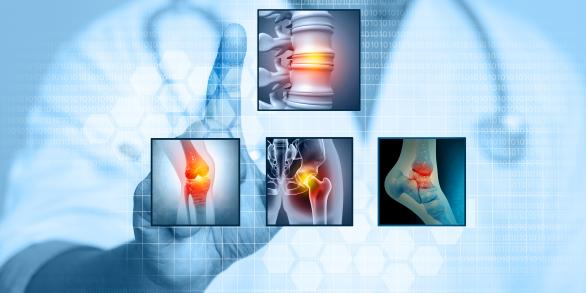 Research
The unit participates actively in a number of multicentre research projects, such as: 
clinical trials enabling patients to access new treatments
academic studies to deepen knowledge of rheumatic diseases and optimise their long-term treatment.
The unit cooperates with associations of national experts such as the  Belgian Working Group of Pediatric Rheumatology, the Belgium Network for Auto-Inflammatory Diseases and at European level with PreS, PRINTO and SOFREMIP.
Serum calprotectin (S100A8/A9): A promising biomarker in diagnosis and follow-up in different subgroups of juvenile idiopathic arthritis (2021)
Authors : La, C., Lê, P.Q., Ferster, A., Goffin, L., Spruyt, D., Lauwerys, B., Durez, P., Boulanger, C., Sokolova, T., Rasschaert, J., Badot, V.
Journal : RMD Open, 7 (2), art. no. 001646
Tapering Canakinumab Monotherapy in Patients With Systemic Juvenile Idiopathic Arthritis in Clinical Remission: Results From a Phase IIIb/IV Open-Label, Randomized Study(2021)
Authors : Quartier, P.,… et al,… Goffin, L., Le, P.-Q., … et al and Akoghlanian, S., the Paediatric Rheumatology International Trials Organisation and the Pediatric Rheumatology Collaborative Study Group.
Journal : Arthritis and Rheumatology, 73 (2), pp. 336-346.
Rapid and Sustained Long-Term Efficacy and Safety of Canakinumab in Patients With Cryopyrin-Associated Periodic Syndrome Ages Five Years and Younger (2019)
Authors : Brogan, P.A., Hofer, M., Kuemmerle-Deschner, J.B., Koné-Paut, I., Roesler, J., Kallinich, T., Horneff, G., Calvo Penadés, I., Sevilla-Perez, B., Goffin, L., Lauwerys, B.R., Lachmann, H.J., Uziel, Y., Wei, X., Laxer, R.M.
Journal : Arthritis and Rheumatology, 71 (11), pp. 1955-1963.