Working at the HUDERF
The Children's University Hospital (HUDERF) is a part of the Brussels University Hospital (H.U.B) that also includes the Jules Bordet Institute and the Erasmus Hospital.

An international reference centre, located at the heart of the Brussels Region, the H.U.B proposes general, oncological and paediatric care of the highest quality.  It currently has almost 6,000 staff, making it one of Belgium's biggest employers. The Patient's Interests, Respect, Commitment, Solidarity, Diversity and Inclusion, and Free Inquiry are the institution's six core values.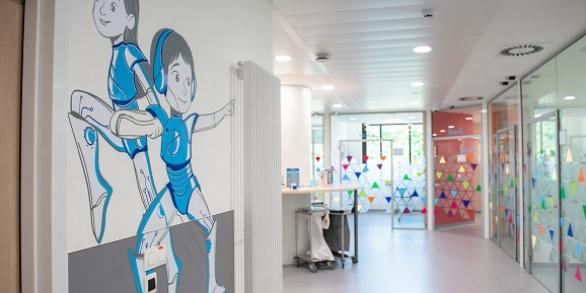 Working at the HUDERF
When you work at the HUDERF you are not only joining the H.U.B. You are also joining the only Belgian university hospital dedicated exclusively to children and adolescents. Here, everything is designed with the children and their parents in mind.  
 
Our mission? To take care of these genuine super heroes!  

With a capacity of 183 beds, every year more than 14,000 children and adolescents are treated as hospitalised patients and 200,000 during consultations as outpatients.  As a medical and surgical hospital with more than 800 doctors, care staff and paramedics, the HUDERF guarantees quality care with the focus firmly on providing leading edge medicine that is accessible to all.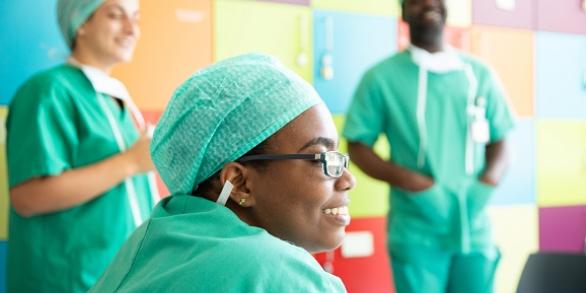 The HUDERF is recruiting!
Are the patient's interests at the heart of your concerns? Do you want to join the adventure? Are you enthusiastic and dynamic? Then don't hesitate! Join our dedicated teams.  

Discover our job vacancies and apply here: 
Staff benefits
As a future colleague, your well-being is precious. At the HUDERF, you will benefit from:   
A personal integration pathway to support you as you take up your new position
A training programme that will enable you to evolve throughout your career  
Many career opportunities within a major network  
Fringe benefits that include luncheon vouchers, preferential rates for medical care, Stib bus pass, extra non-statutory holidays, etc.  
A salary that reflects your experience plus a monthly bilingualism allocation and an annual bonus